Record Store Day 2019 will be one to remember!
Come on out for a good old "Rock n' Roll Grudge Match" between The Junk Rumblers and Shifty & The Gears!
Where:
Groovy Graveyard // 658 Cookman Ave // Asbury Park, NJ
When:
April 13 // Doors open at 10 // Bands start at 4
Promos and Giveaways!
info@groovygraveyard.com
groovygraveyard.com
Mouse over image to enlarge (desktop only)
Shifty & The Gears kicks off the Motor Social AC Spring Fling!


Come join the boys on Saturday, April 6 from 3-5:30 PM and bring your dancing shoes!
Got a car to show? Hotel discounts, registration info and more at:
Classic Metal Productions
*The Showboat Hotel is pet friendly! So if you're worried about leaving your pets home and cutting your stay short, you don't have to! Come out and spectate, show, party or all of the above! Your pet worries are over.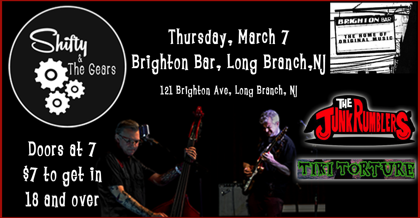 Come on out and kill those winter blues at the Brighton Bar in Long Branch, NJ for a night of fun with
Shifty & The Gears.
Guest bands:
Junk Rumblers
Tiki Torture

Thursday, March 7, 2019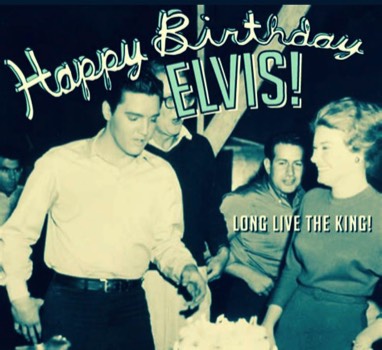 When: January 6, 2019
Where: Roxy & Duke's Roadhouse / 745 Bound Brook Rd. / Dunellen, NJ
October 26-28 2018
Showboat, Atlantic City, NJ
July 8 @ 7 PM
Roxy & Dukes Roadhouse, Dunellen, NJ
This is a show not to be missed!
"Shifty" Matt Scherf will be slapping' that upright with none other than Dr Void & The Death Machines!